Premium Abalone Shell Emperor Fountain or Rollerball Pen - Rhodium & 22K Gold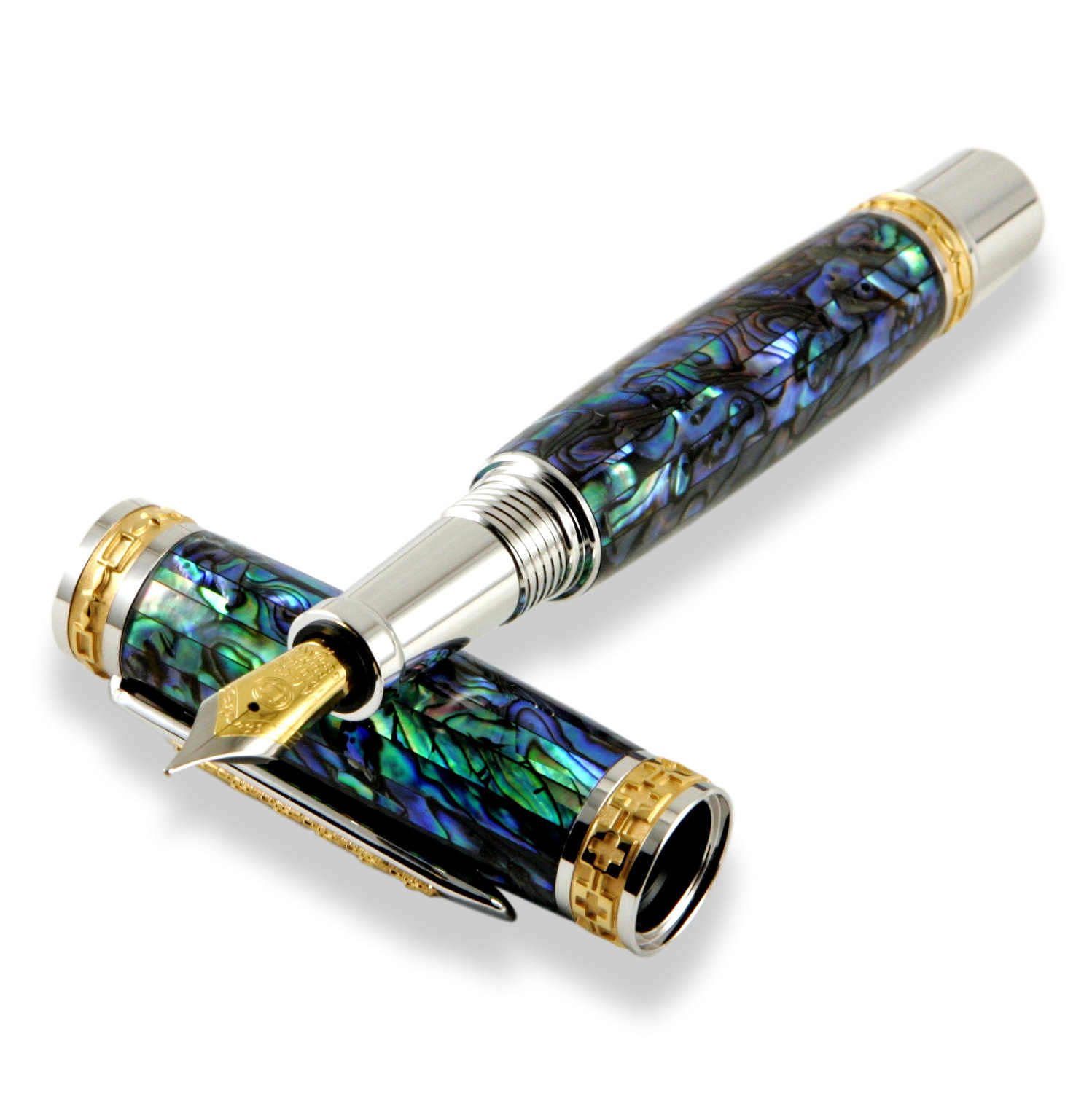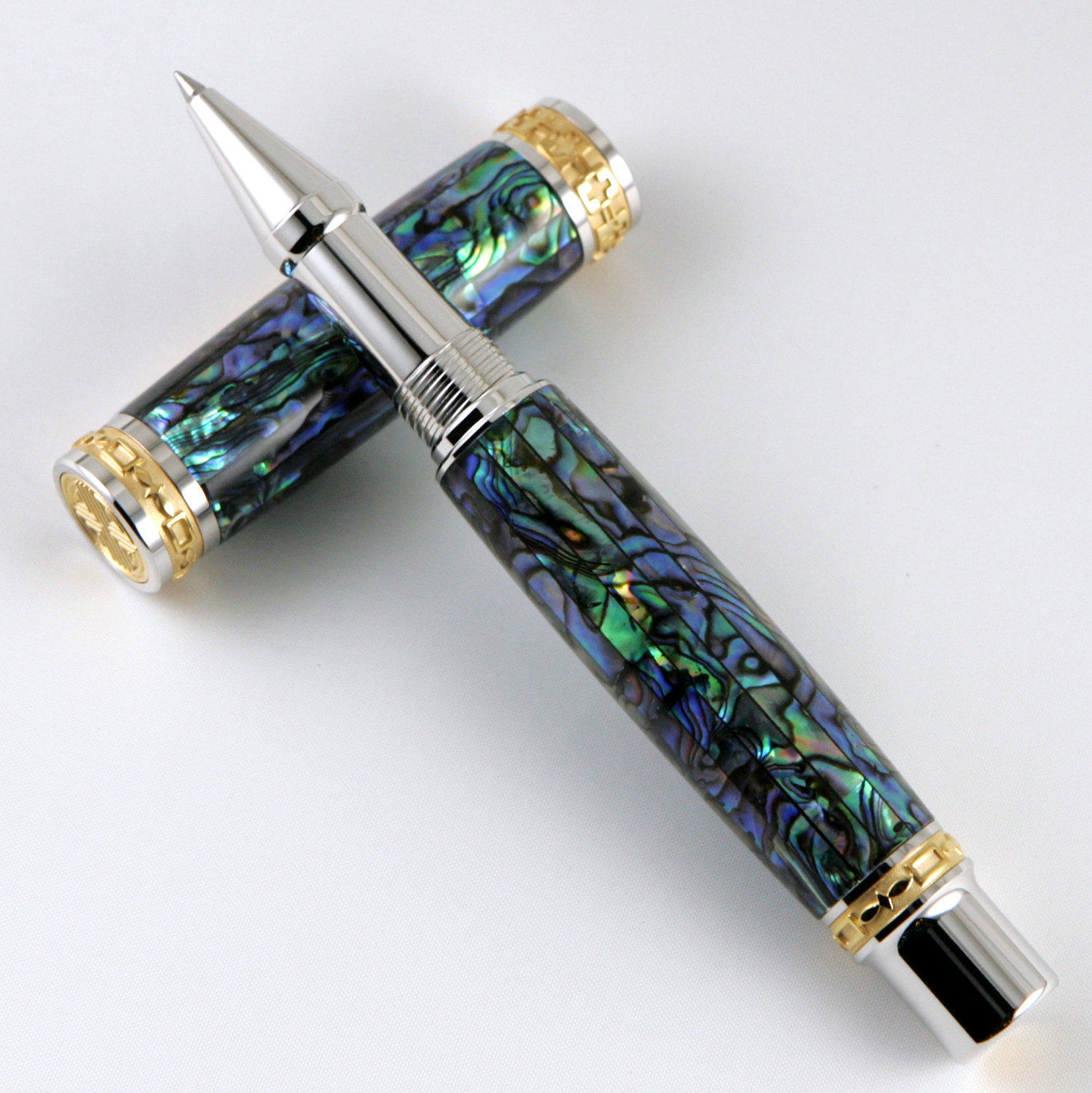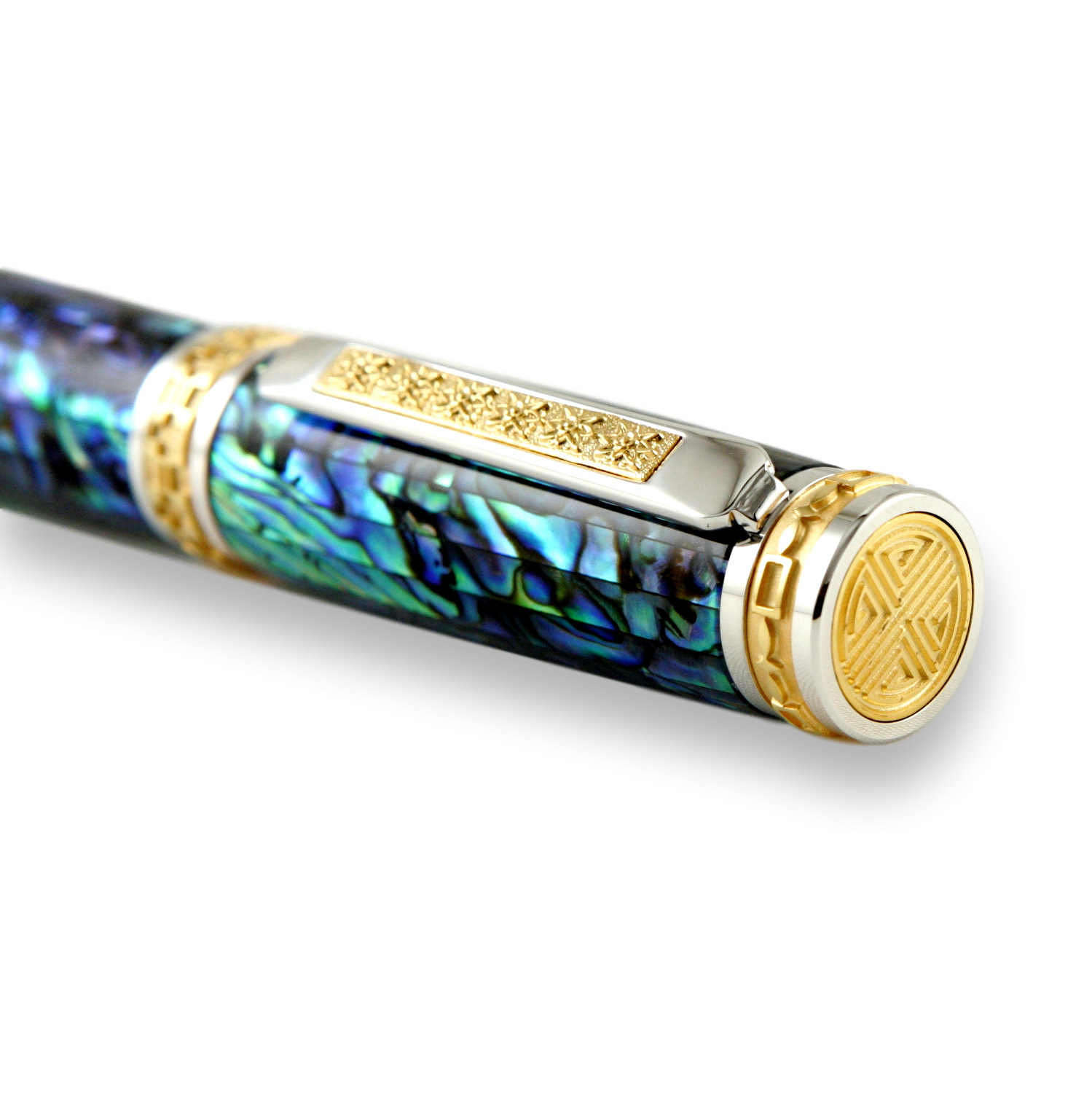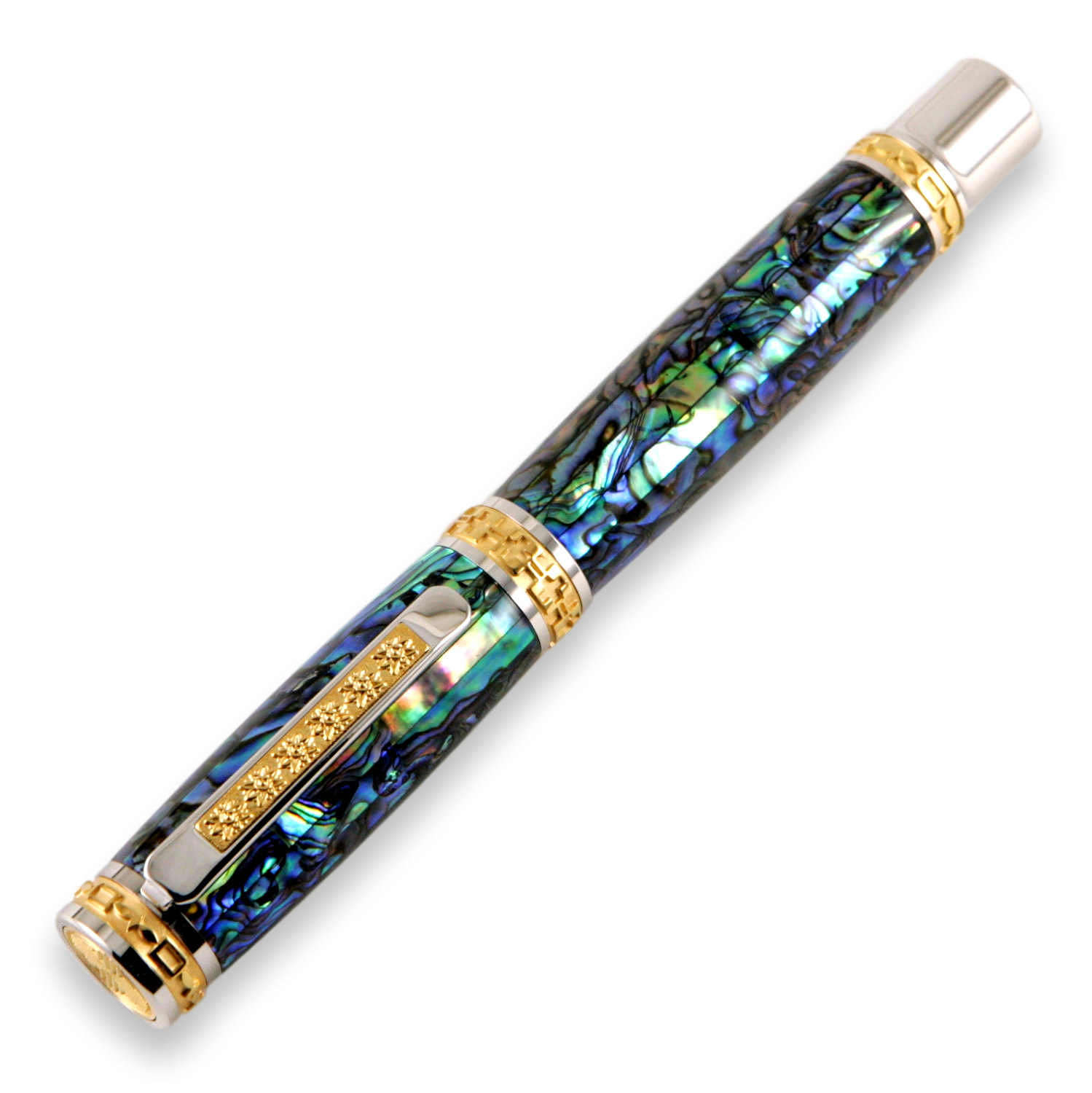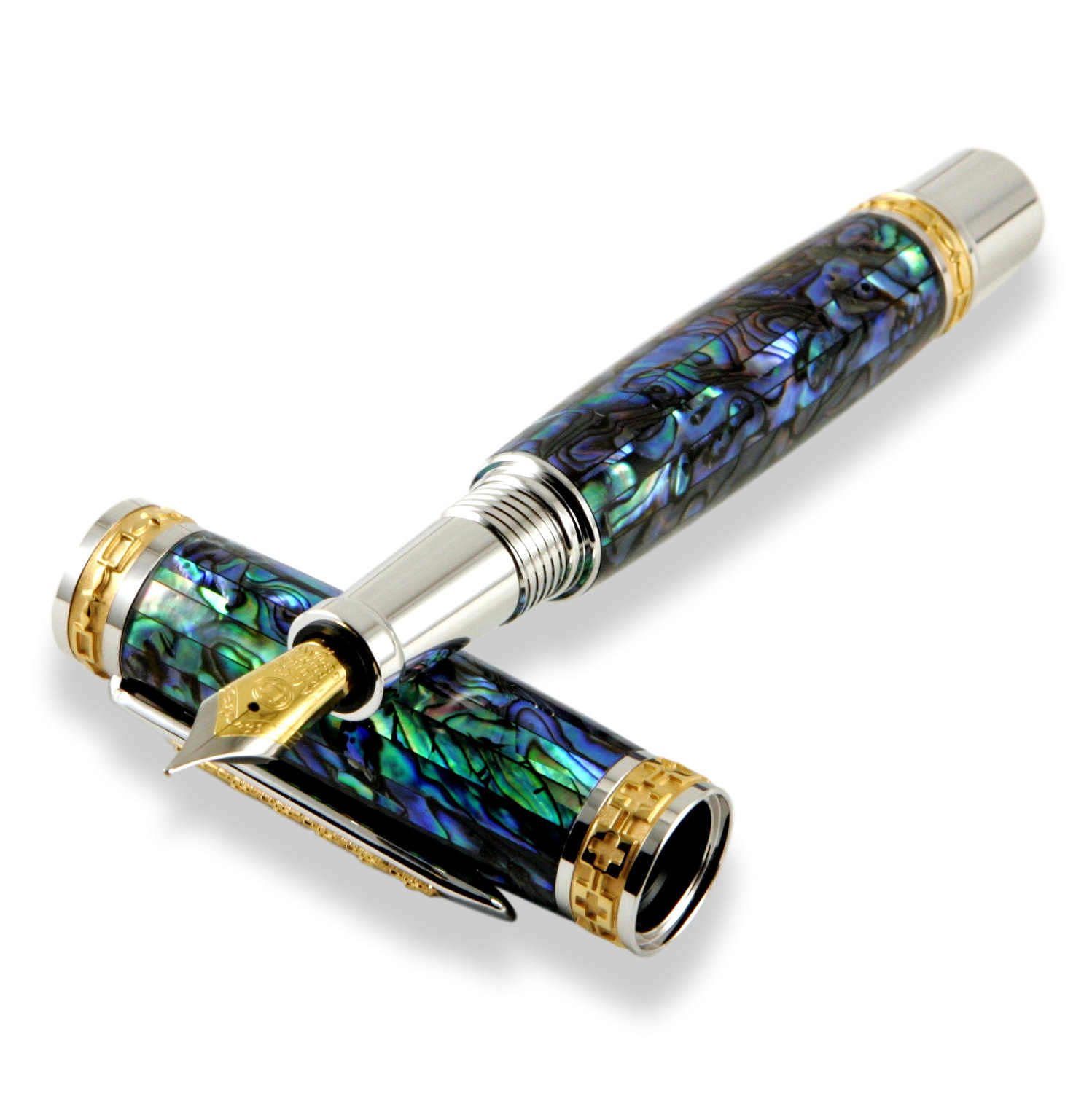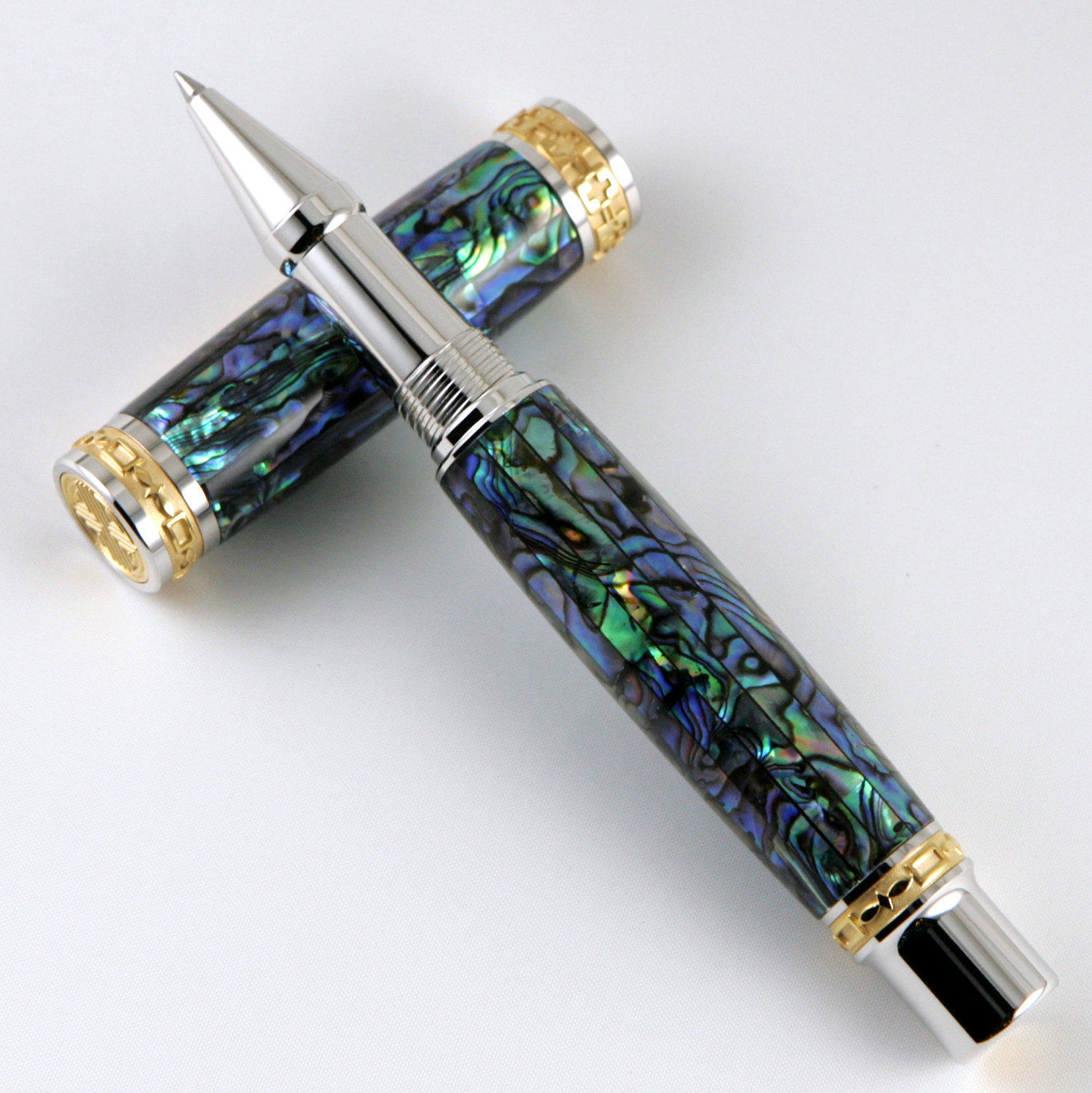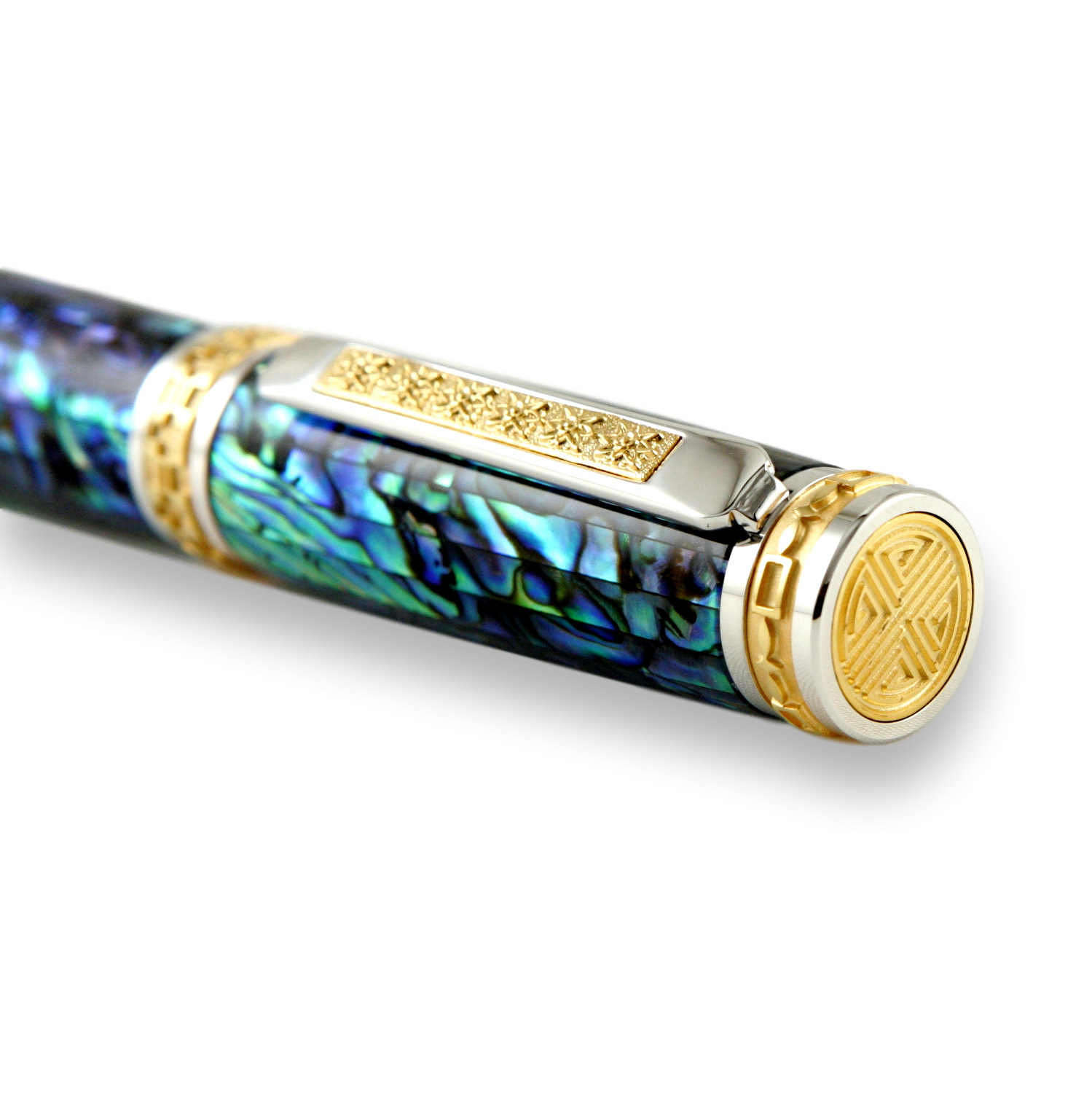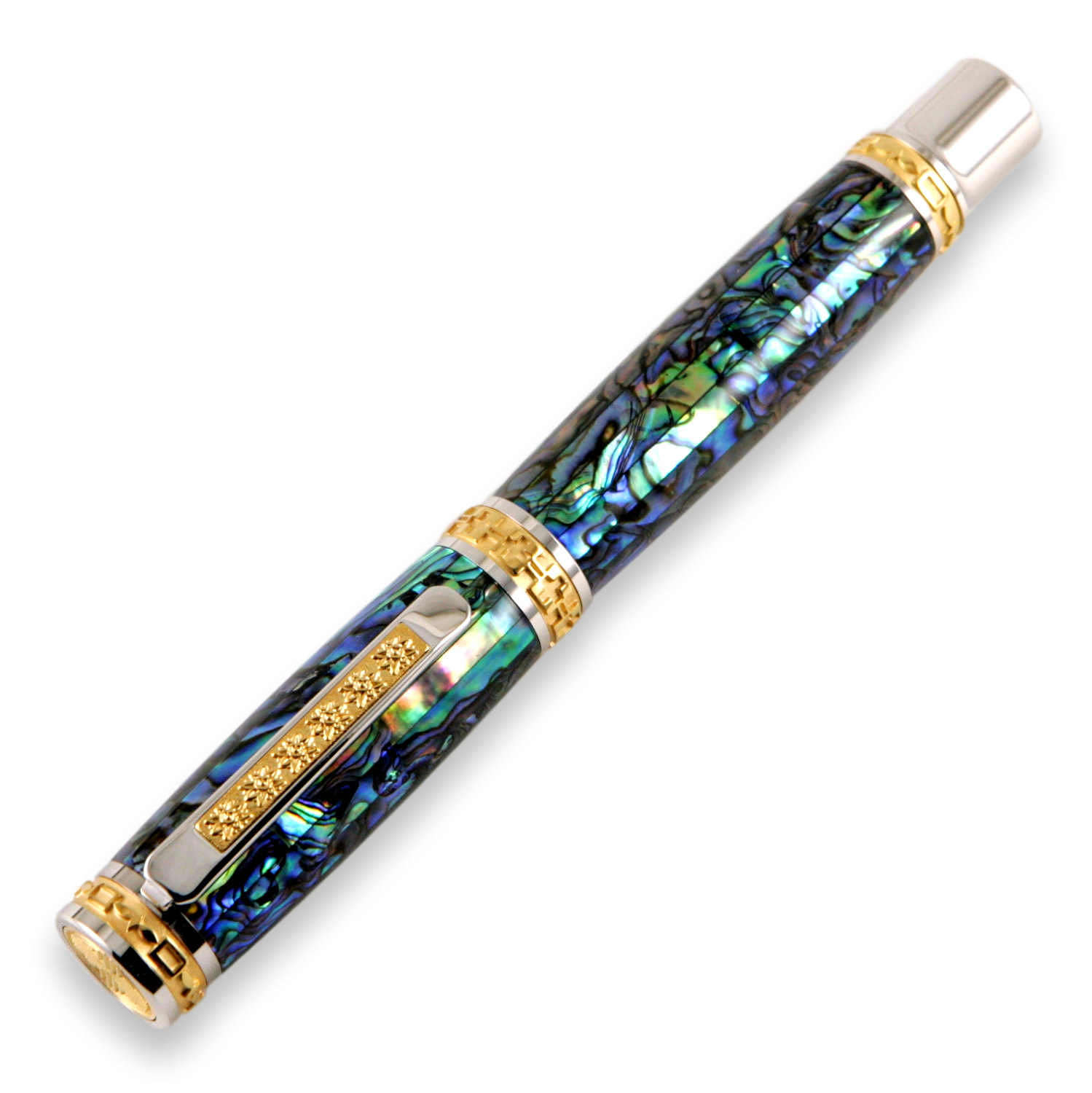 Premium Abalone Shell Emperor Fountain or Rollerball Pen - Rhodium & 22K Gold
The Abalone Emperor is one of the finest pens available today. Featuring durable plating and unique and intricate hand carved patterns that have been richly coated in 22K gold. All of the casting work has been meticulously done by hand, with a lot of care and attention to detail taken with every step along the way. Before final assembly, the pen is checked again for final fit and finish, and once more hand polished to ensure perfection.

This stunning writing instrument is made with beautiful natural Paua Abalone. Paua Abalone shell is harvested and cleaned and the most beautiful part of the shell is used in jewelry and other applications that call for a stunning iridescent material. The Paua is cut into thin strips, then ever so delicately each strip is meticulously hand applied onto the pen tube. It is then cast in clear polyester resin to enhance and protect its beauty.

The fountain version comes equipped with the high-quality Schmidt converter, ink cartridge, and a gold plated medium point steel nib. The rollerball version comes with your choice of either a fine or medium point high-quality Mont Blanc rollerball refill or a Schmidt 5888 refill.

Please note that this handcrafted pen is made-to-order and will not look exactly like the one in the photo. Once you have completed your purchase, you may request a photo of your pen before it is shipped to you. Processing time will be 5-10 business days.

Please do not hesitate to contact us with any questions or comments.